Arterra Event Gallery
WeddingS
Lawrence KS
Make your wedding a

 

masterpiece

.
Who says weddings must be stressful? When you choose Arterra, you choose to be fully supported during the exciting adventure of getting married. We will walk beside you during the journey of crafting a clear vision for your unique experience. 
At Arterra we will create a detailed step-by-step plan of action for the ceremony and reception. This includes choosing your custom food and beverage package as well as managing your DJ, Florist and other vendors. 
On your big day our event coordinator will be with you every step of the way, you won't have to worry about what time it is or what is supposed to happen next. Just drop off your décor and our professional team will then use your carefully crafted vision to assemble centerpieces, hang photos, decorate your auxiliary tables and so much more. There's no need to enlist the help of relatives because at the end of your reception our staff will pack all your belongings and even carry them to your car.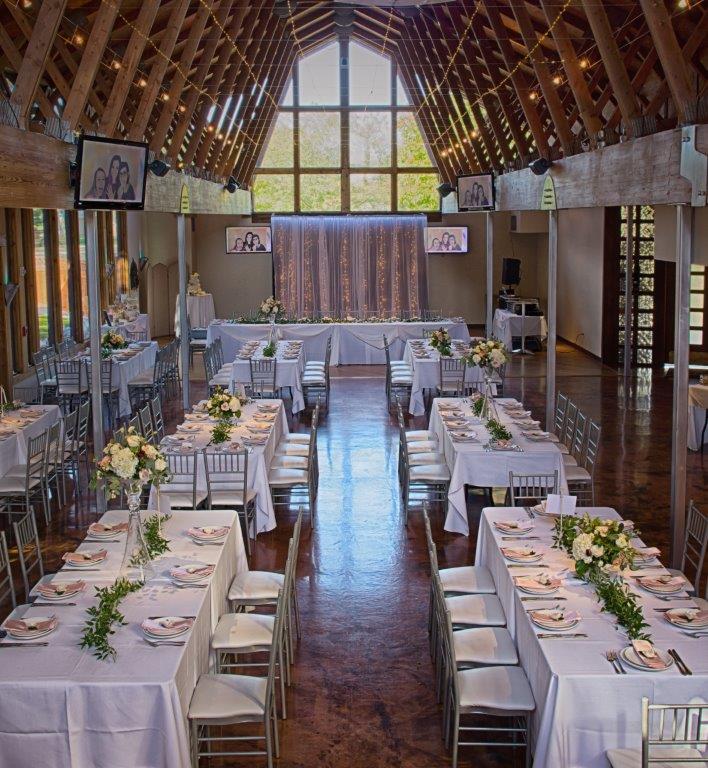 Recent Letters from Clients
"Hester was a delight to work with. She was very professional and accommodating, and she made the planning process so much less stressful. We feel so lucky to have had her as our day-of coordinator to keep everything running smoothly. She really listened to our vision for the wedding and helped us pull it off entirely, while staying within our budget. Our big day was everything we wanted, and we received so many compliments from our friends and family. "
"Emma and I wanted to reach out to express our gratitude to you, Shelby, and all of the Arterra staff who helped with our wedding and reception. We couldn't have asked for a better venue or experience. We appreciate the patience, courtesy, professionalism, and understanding shown by everyone involved. Our event was small, but it had incredible meaning to our family and friends. "
"You and your staff were so professional and I truly can't say enough about how much your patience and support meant before, during, and after the wedding.  The decorating was superb (and what a tremendous relief to not have to do this myself–something I've done many, many times for special events!), the cuisine was outstanding, and the service was impeccable.  You and your team did so much to make the wedding and reception flow seamlessly from start to finish.  I imagine we can even credit you for having perfect weather with sunny skies with unseasonable seventies in November!  And I marvel at how warm, calm and responsive Shelby was at every moment no matter how many last-minute questions or requests were sent her way.  Pandemic or not, I truly believe that Arterra is the perfect venue for a wedding. "